Christmas
Celebrating Christmas – Christ Is The Reason For The Season!
A Christian Christmas – Brought To You By Matney Woodard
With all the decorating and shopping, its easy to forget the real reason we celebrate December 25th – the birth of Jesus Christ. His entry into the world changed the course of history for all mankind.

Take a moment to read some of our Christmas stories and think about how much God loves you. Contemplate that little baby in a manger. Imagine what his young mother and father thought when the shepherds reported their angelic encounter, or their surprise when the magi stopped by for a visit. Start thanking God for that very first Christmas gift. It truly was the greatest gift ever given.
This page includes some content that could be used for Thanksgiving and Epiphany.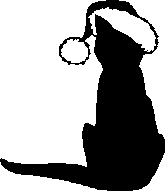 Boris Kitty Stories – Boris is not your typical cat. He loves God. He learns that with prayer and faith in God, he can overcome all challenges. These three stories are perfect for the Christmas season.
The Best Christmas Gift – Every December we celebrate the greatest gift ever given, Jesus, God's only Son. In this third installment, Boris gets so caught up in the excitement of the holidays that he forgets to get a gift for his parents. An angel helps him understand that love is the very best gift.
The Best Christmas Gift Play – A play based on the The Best Christmas Gift story.
Boris In The Lyons' Den – After the death of Grandpa Lyons, Grandma Lyons and her dog Mandy let their sadness pull them apart. Boris puts his faith to work during a holiday visit to reunite them.
Yuki's Christmas Tree – Boris teaches a young squirrel the joy of Christmas and proves once again just how much God loves us. A Christmas story for kids of all ages that reminds us that if we believe, there is nothing God can't do.
Check out all the Boris Kitty stories!!
Animal Parable Bible Stories – Throughout the Bible from Genesis to Revelation, animals play an important role in God's plan. The purpose of the Animal Parable Bible Stories is to provide a new perspective for your favorite Bible stories. Read each of these Christmas stories and rejoice with the characters as they see God's greatest gift. Be sure and check out the Animal Parable Bible Lesson for each story.
Kirsi, The Little Lost Lamb – In this story, a little lamb named Kirsi risks her life to see Jesus. Read about her adventure as she travels to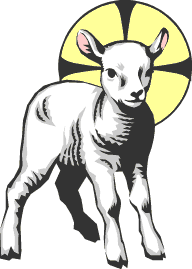 Bethlehem to witness the miracle. This story parallels the shepherds visit to see the baby Jesus.
Kirsi, The Little Lost lamb – Animal Parable Bible Lesson – A Parable About Searching For Christ
Kirsi, The Little Lost Lamb Poem – A poem based on the story.
The Three Camels – This is the story of the three wise men and their camels: Erin, Nina, and Penda. The camels asked God to send them on a great adventure and boy did He ever! Saddle-up for the journey of a lifetime to see the baby Jesus at Christmas.
The Three Camels – Animal Parable Bible Lesson – A Parable About Seeing The Whole Picture
The Three Camels Play – A play based on the Three Camels story.
Check out all the Animal Parables!!
Bible Stories – Read these New Testament stories and see God's love in action.
The Birth of John the Baptist – This story is based on the angel Gabriel's announcement to Zacharias of the birth of his son John. Even though Zacharias was a righteous man, he still had some doubt concerning what Gabriel had said. God in His mercy gave him a gentle reminder that every Word from God can always be trusted.
Mary, Gabriel & the Birth of Jesus – This story is based on the angel Gabriel's announcement to Mary of the birth of God's son, Jesus. Mary, a simple virgin from Nazareth, had enough faith to trust God's Word and be the mother to the world's Savior.
Angels, Shepherds & Good Tidings of Great Joy – This story is based on the angel's announcement to the shepherds of the birth of God's son, Jesus in Bethlehem. After the shepherds heard the good news, they immediately ran to see the Nativity for themselves.
Other Christmas Stories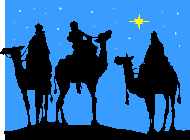 Heli, The Star of Bethlehem – A story about the Christmas star that appeared over Bethlehem to announce the birth of Jesus. Heli learns that God doesn't look for the biggest or the brightest, but those willing to put their complete faith in what He can do in their lives.
Heli, The Star of Bethlehem Play – A play based on Heli's story.
Mette's Christmas Miracle – During a terrible Norwegian winter, a little sparrow named Mette proves that God is always ready to help. This story explains the birth of a Scandinavian Christmas custom that is for the birds.
Christmas Sermon Notes of Reverend Harvey Alford Matney (1868 – 1951) – Born in Kansas City in 1868, Rev. Matney started preaching when he was only 16 as a circuit rider in Northeast Arkansas. Circuit riders often preached in several communities, sometimes traveling by horseback to their next destination. His ministry spanned 37 years and included numerous churches in Arkansas, Oklahoma and Texas. Here are some of his Christmas sermon notes.
The Search For Christ – Matthew 2:1-12
The Birth of Salvation – Luke 2:8-20
The Coming of Christ – Luke 2:7 & 11
Check out all his Sermon Notes!!
####
Other Christmas Stuff We Think Is Really Cool!
Some of these links will take you away from sites in the Matney Woodard family. We can't be responsible for content on other sites.
Good News Of A Great Joy – The shepherds here the Good News about the birth of Jesus. (Luke 1:1-20)
Spinaker – The Tree That Became The Manger – A tree witnesses Jesus birth to help children understand the awesome miracle of God becoming a man and what a precious gift Jesus was.
The Christmas Truce – The story of the Christmas truce during World War I.
Christmas Poems and Stories – A collection of classic poems and stories.
Christmas Short Stories – Christmas articles and stories from Joyful Heart Renewal Ministries.
One Solitary Life – The greatest Christmas poem ever written.
Christmas Kids Sermons – Children's sermons on Christmas and Advent.
Christmas Music – Christmas lyrics and midi files for old favorites and new songs.
Christmas Greetings – Christmas e-mail greetings cards to select and send.
Christmas Resources For Teachers – Teacher resources for Christmas stories and activities.
Christmas Greetings – Merry Christmas in many different languages.
Christmas Cookies – Over 300 Christmas cookie recipes.
Christmas Ideas – Ideas to make your family's Christmas special and Christ-centered.
Christian Christmas Greetings – Christmas e-mail greetings cards to select and send.
Have a Merry Christmas and a Very Happy New Year!
To learn more, click here: Christmas and Nativity of Jesus
Search for Other Christian Web Sites.