Easter
Celebrating Easter – Christ Has Risen!
A Christian Easter – Brought To You By Matney Woodard
Easter is the day we celebrate the resurrection of Jesus. He was crucified and buried for three days. All of his disciples believed that he was gone for good. None had understood that his sacrifice was the primary purpose of his short life and the only way for us to obtain righteousness and restore our fellowship with God.
That first Easter morning proved that Jesus was the Messiah. He had told the religious leaders and his disciples that He would give His life and on the third day rise from the grave. The religious authorities had remembered His words and tried to prevent it with a large stone in front of the tomb, a Roman seal and guards. But none of that prevented God's plan for that first Easter Sunday.
For 40 days after Easter morning, many people were eyewitnesses to the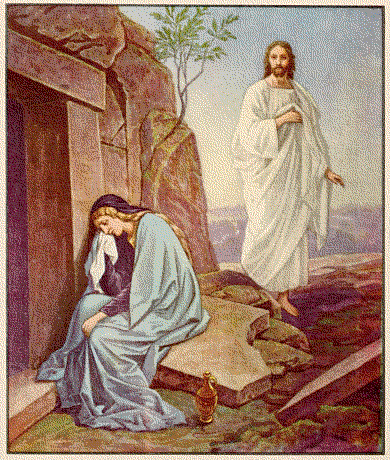 resurrection. Satan and the religious leaders were powerless to stop the truth. And they are still powerless to stop the spread of the wonderful message of Easter!
Easter 2017 is celebrated on April 16. The other important days of Holy Week include:
Palm Sunday – Jesus enters Jerusalem.
Maundy Thursday – The Last Supper and betrayal.
Good Friday – The arrest, trial, crucifixion, death and burial of Jesus.
Easter Sunday – The day Jesus rose from the grave.
Boris Kitty Stories – Boris is not your typical cat. He loves God. He learns that with prayer and faith in God, he can overcome all challenges. This story was written specifically for the Easter season.
A Whispering Pines Easter – Boris and his friends want to do something special for Easter. Little do they know that the rest of the animal kingdom is way ahead of them. Easter in Whispering Pines will never be the same for the gang.
Check out all the Boris Kitty stories!!
Animal Parable Bible Stories – Throughout the Bible from Genesis to Revelation, animals play an important role in God's plan. The purpose of the Animal Parable Bible Stories is to provide a new perspective for your favorite Bible stories. Read this Easter story and rejoice with the characters as they see God's promise fulfilled before their eyes. Be sure and check out the Animal Parable Bible Lesson for the story.
Roxie's Big News – Imagine being the first person to see Jesus after he conquered death. What an experience that would be! Roxie was a little dove who waited patiently for Jesus to return. Her faith was rewarded when she was the first to see Jesus and announce the news of his resurrection to the world.
Roxie's Big News – Animal Parable Bible Lesson  – A Parable About Spreading The Good News
Check out all the Animal Parables!!
Other Related Stories and Song

Heaven's Art Gallery – A Christian short story about transforming life into a masterpiece worthy of display in Heaven's Art Gallery.
The Carpenter and the Little End Table – A Christian short story about the love between a creator and his creation.
Jesus Christ Is Coming Again – Jesus promised that he would return. Use this song to remind kids that Jesus came once and will be back for all Believers. Make sure you are ready for him.   Sung to the tune "Santa Clause Is Coming To Town".
Easter Sermon Notes of Reverend Harvey Alford Matney (1868 – 1951) – Born in Kansas City in 1868, Rev. Matney started preaching when he was only 16 as a circuit rider in Northeast Arkansas. Circuit riders often preached in several communities, sometimes traveling by horseback to their next destination. His ministry spanned 37 years and included numerous churches in Arkansas, Oklahoma and Texas. Here are some of his Easter sermon notes.
The Resurrection Morning – Matthew 28:5-7 – Mark 16:6-7
Check out all his Sermon Notes!!
####
Other Easter Stuff In The Matney Woodard Family

Beneath The Cross – The Disciple Whom Jesus Loved – What gave the disciple whom Jesus loved the faith to overcome the fear, and stand at the foot of the cross?
Happy Easter – My blog post on the very first Easter.
Happy Easter!
To learn more, click here: Easter
Search for Other Christian Web Sites.